We invite elected officials, officers, and administrative employees of local governments or park districts, and other interested parties to review how new Fair Labor Standards Act (FLSA) overtime rules will automatically extend overtime pay to over 4 million newly eligible employees. This focused seminar will also address new travel and expense reimbursement rules, as well as practical advice on implementing email and cell phone policies following recent Illinois Attorney General's decisions subjecting private employee emails to the Freedom of Information Act (FOIA).
The seminar will include materials and educate attendees as to the following:
New FLSA Overtime Rules Impact  Local Governments & Park Districts and as of December 1, 2016
What will change and how the new rules apply to your employees.
How to identify employees exempt from the overtime requirements after the changes.
How to evaluate exemptions for employees who do not work year-round.
Whether you can still offer compensatory time instead of paying overtime.
Special considerations for local governments and park districts.
How to prepare for and minimize the impact of the new regulations.
Penalties for failure to comply with the new rules.
Illinois Travel and Expense Reimbursement Requirements (P.A. 99-604)
New prohibitions on reimbursement for "entertainment" expenses.
Required policies that must be adopted before employees, officers and officials may be reimbursed for travel, meal and lodging expenses.
How FOIA impacts records related to reimbursement under the new law.
The regularly "misunderstood deadline" for implementing the new travel expense reimbursement requirements.
Employee Emails and Text Messages Subject to FOIA
What issues and pitfalls email and text messages pose with respect to FOIA and the Open Meetings Act (OMA).
Important FOIA and OMA considerations that email and text-message policies should address.
Impacts of recent decisions regarding electronic messages, including the recent August, 2016 decision finding that employees' private emails can be subject to FOIA.
OUR SPEAKERS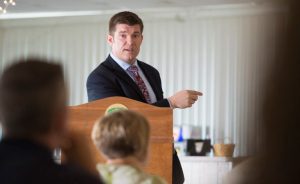 Joshua Herman – Joshua concentrates in advising schools and educational institutions, focusing on labor and employment, commercial law, and related litigation. He has previously been interviewed regarding the impact of the new overtime regulations by WMBD, WYZZ, and the Peoria Journal Star. In August, Joshua also lectured on the impact of the new overtime regulations in cooperation with the Small Business Development Center at Bradley University to local Small Business Leaders (pictured above). Joshua has focused on educational and local government law since 2008. He received his Bachelor's degree in 2003 from Bradley University in Peoria, Illinois. After his deployment to Iraq as an Army Reservist 2003-2005, Joshua attended the Chicago-Kent and the University of Illinois Colleges of Law, graduating Summa Cum Laude.  Joshua was selected by the Illinois State Bar Association as Young Lawyer of the Year in 2011 and he is one of the 2014 Peoria 40 Leaders Under Forty.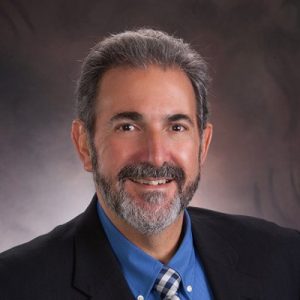 Richard Joseph – Rick has authored on the subject of the new Illinois Local Government Travel Expense Control Act and regularly advises units of local government on related matters. Rick has over 30 years' experience in representing public bodies in all areas of practice, including experience with acquisition and sale of real estate, procurement, construction matters, public and bond financing, taxation, open meetings and public records laws, review and revision of policies and assisting public officials and employees with understanding their roles and duties, including legal  and ethical standards and assisting key staff members in fulfillment of their responsibilities.  Rick received his Bachelor's degree in 1982 from the University of Notre Dame and his Juris Doctor from Marquette University, Cum Laude, in 1985.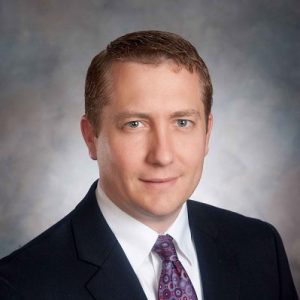 Christopher Oswald – Chris has 14 years of experience counseling public bodies, and those interacting with public bodies with respect to FOIA and the Open Meetings Act.  Chris' practice is focused on assisting local governments and private clients as general counsel and in structuring transactions relating to real estate, development incentives, construction, taxation, finance, acquisitions, and special matters unique to public bodies.   Chris received his Bachelor of Science degree in Agricultural Economics with honors from the University of Illinois at Urbana-Champaign and his Juris Doctor, Cum Laude, from Northern Illinois University College of Law.
Join us for this informative lunch and learn on October 26, 2016
5:00 p.m.  – 6:30 p.m.
Jump Trading & Simulation Center, OSF
1306 N. Berkeley Avenue • Peoria, Illinois 61603
Cost: $35 (includes handouts and Hors d'Oeuvres)
4:30 p.m. – 5:00 p.m.:    Registration and Hors d'Oeuvres
5:00 p.m. –  6:30 p.m.: Presentation, Q & A
Posted in Christopher Oswald, FOIA/OMA, Joshua Herman, Labor and Employment, Local Government and Public Finance, Overtime, Richard Joseph